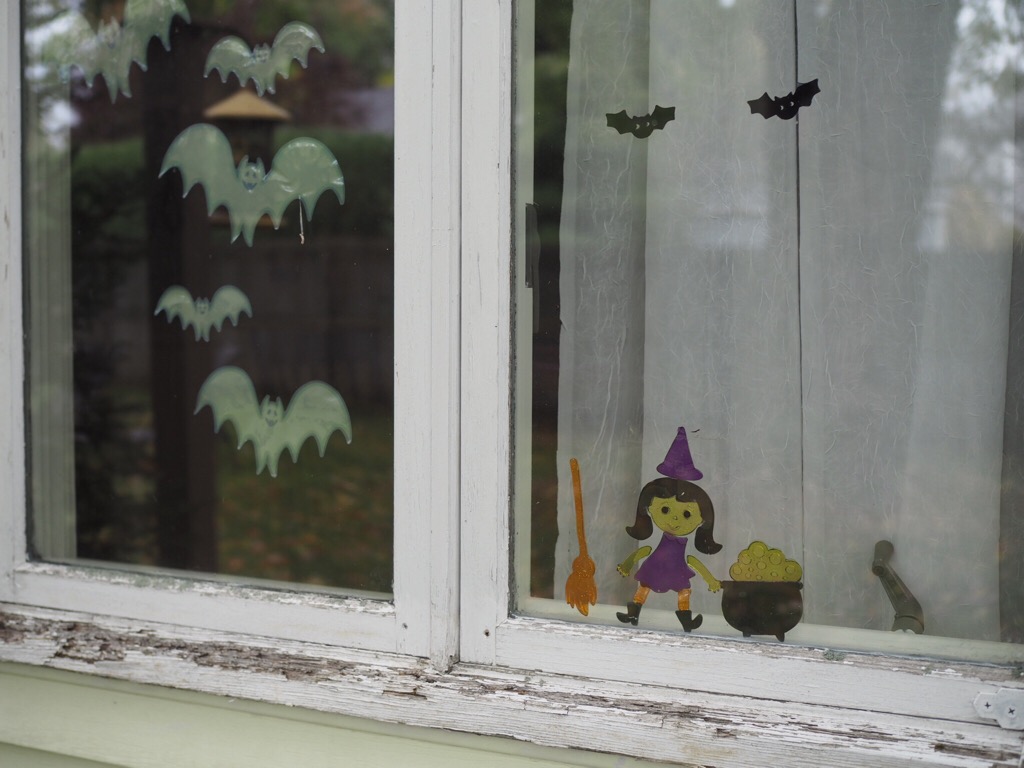 While I spent a lot of time in October working hard to get the WOODLAND collection ready for release (and fighting a a few colds), I also made sure to I made time to enjoy my favorite season with my favorite people. So there were leaf piles, and ballet classes (I just die every time I see her in that uniform), pumpkin carving, painting and decorating.
One of my favorite things to do at Halloween is make themed family costumes (see 2015, 2016 and pre-LMC, 2011), which I will continue to do as long as LMC puts up with it. So about 10 days before Halloween when she decided to be a butterfly instead of an owl, I had to do a little creative thinking, but I think the garden costume I came up with worked out great. Mr. Cleaver was supposed to be a gardener originally, but since I was laid low with a sinus infection on Halloween night, I let him take the better costume out on the town, which he was a great sport about.
Either way we gave out and received loads of candy and LMC went to bed wishing everyday could be Halloween. All-in-all, a pretty good October.