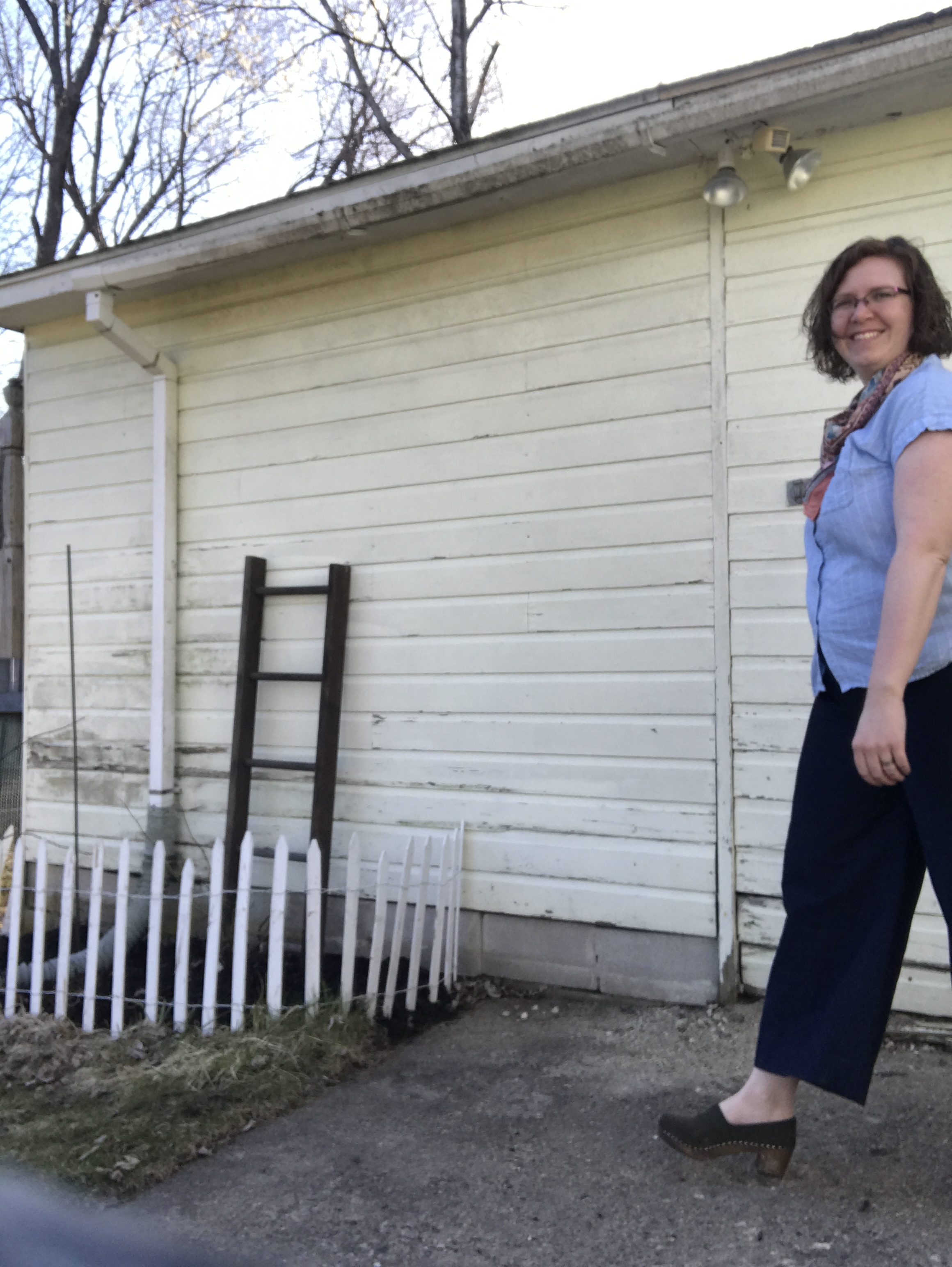 I finally sewed something again!
Seriously, it feels like ages. I think this is the first project I've sewn this year, which considering that it's April, is quite a dry spell for me.
But these pants were worth the wait.
The pattern is the newly released Persephone Pants from Anna Allen Clothing. It's a high-waisted, wide legged, button-fly(!) pant inspired by traditional Navy uniform trousers.
I've long loved her designs and volunteered to test these for her. I was a bit hesitant whether a high-waist would be comfortable, but they turned out great. I sewed a straight size 20 with a "full belly" adjustment (as found in Fit for Real People), which was an easy change. I also skipped the belt loops (wouldn't use them) and front pockets (don't need the extra bulk), so these came together very quickly one the pattern adjustments were in place. I love how the instructions for Anna's patterns include steps for getting a high-quality finish on the inside too.
The cropped length and wide leg make them stand out in my closet and although we've only had a few warm days thus far, these pants have been perfect for spring.
Here's to getting back into the sewing saddle!