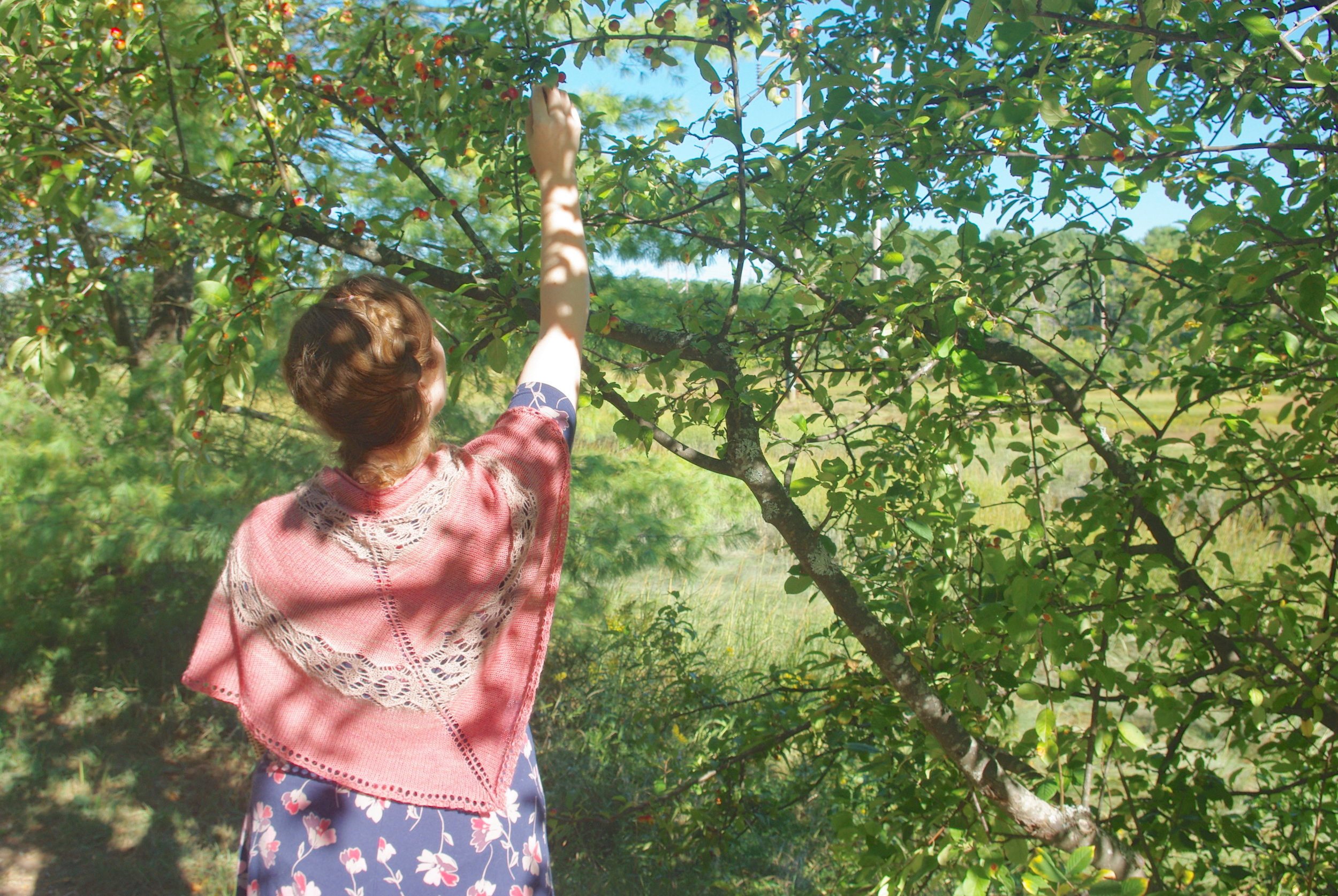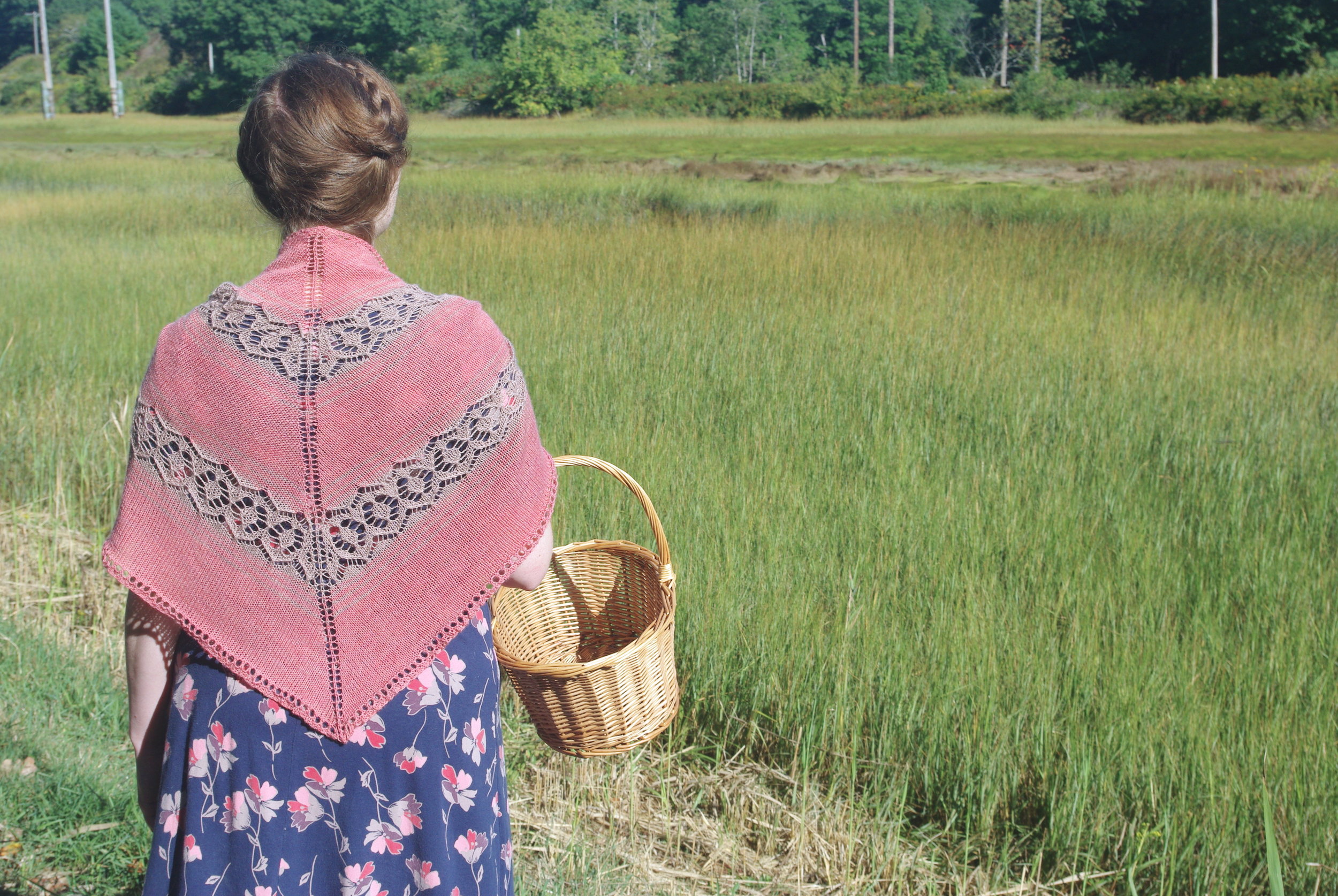 Every so often, a design bursts, Athena-like, fully formed from its creator's head. Ezekiel Saw is one such design for me. I had a clear vision of a triangle shawl in two-similarly toned, but distinct colors with detailed open lace bands.
When I went to Knitwit, my local yarn shop, to scout yarns to bring that vision to life, I was immediately entranced by the drape and subtly marled palette of CoopKnits' Socks Yeah! yarn.
The Wave and Wheel lace pattern of the bands creates a wheel within a wheel motif, reminiscent of an old folk song about an altogether different kind of vision that we used to sing in my high school choir: "Ezekiel Saw Da Wheel."
"Ezekiel saw da wheel;
Way up in the middle of the air.
Now Ezekiel saw da wheel in a wheel;
Way in the middle of the air.
And the big wheel run by Faith, good Lordy;
And the little wheel run by the Grace of God;
In the wheel in the wheel in the wheel good Lord;
Way in the middle of the air."
I'm also pleased to say that for the first time, I'm offering kits for one of my designs!
The Ezekiel Saw kit is exclusively available through MsCleaver.com and comes with all the yarn needed to complete the project, a printed pattern, and a sturdy cotton drawstring project bag. You can also purchase the suggested needles if desired.
The PDF pattern is available for $6.00 USD from the following online shops:
If you knit it and participate in social media, use #ezekielsaw to share or tag me @mscleaver !
I'd love to see your version!!!
Photos by Bristol Ivy