I'm a big Mad Men fan, but don't tell me anything about the current season, because I only get to watch it when the dvds come out, so we can chat about it in 4 months or so. In that vein, this post is appropriately a bit overdue. Back in Season 4, I grew very fond of the Dr. Faye character and I also fell in love with this skirted suit from the "Hand and Knees" episode.
In some ways it seems more Banana Republic than 1960s, but then I found Simplicity 2154, a 1960's reproduction pattern and though, it's both!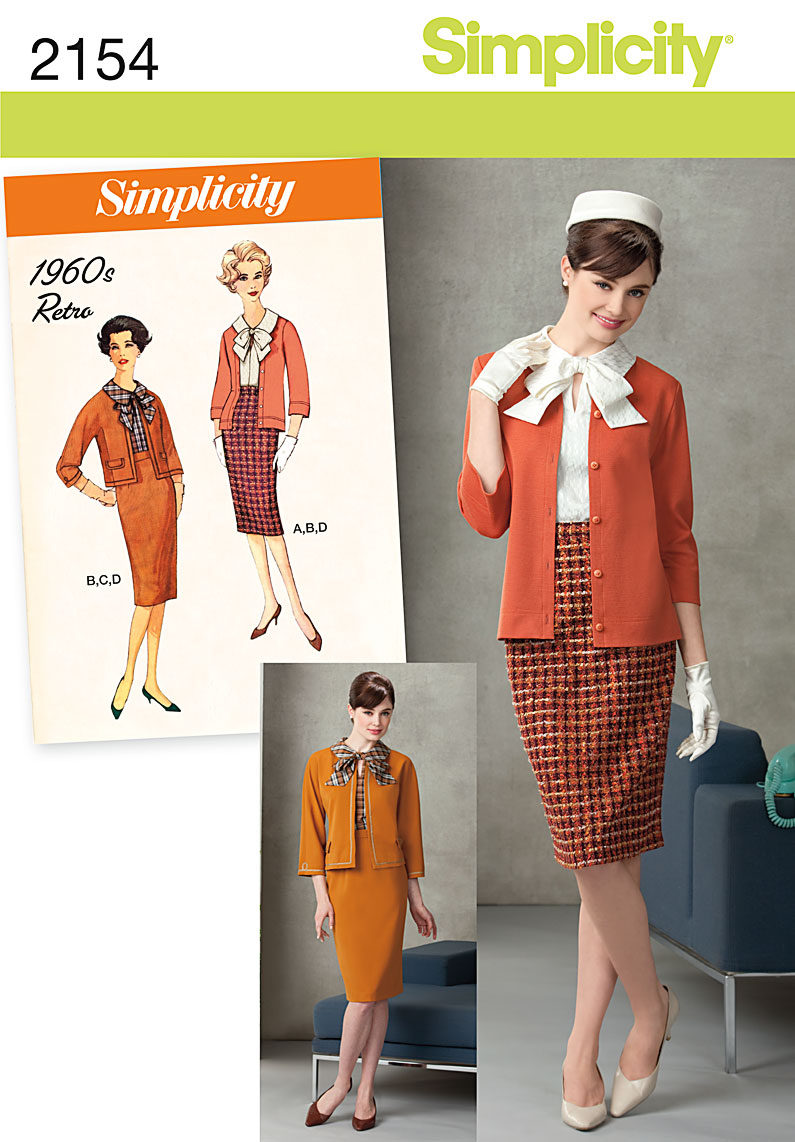 Recently finding myself in need of a warm-weather appropriate suit for my DC trip, I pulled out the pattern and several yards of heavyweight linen from Z Fabrics and put this together over a weekend.
The coat is a fairly boxy design, which I decided was maybe not the most flattering on me, so it's belted in all these photos. Even if it's not the best cut for me, I believe the fit is spot on. If you wanted to slim it up some, I recommend narrowing the side gusset over choosing an allover smaller size.
The jacket has a fun construction, with the  front/back body and sleeve cut in a single piece, and an underarm gusset panel. Not counting the facings, the pattern in a total of 6 pieces. Attaching the top of the gusset to the underarm of the sleeve was a bit fiddly, but otherwise the jacket was very easy to sew. I actually had more issues with the pencil skirt (fitting ugh!).
Because the jacket is unlined, I finished all the seams with either purchased bias tape (about 2 packages) or by self-hemming after I ran out of bias tape for the facings and underarm.
I don't often need to wear a suit, but with a lady suit like this in my wardrobe, I might find a few more excuses!