Dandelyne Mini Embroidery Hoops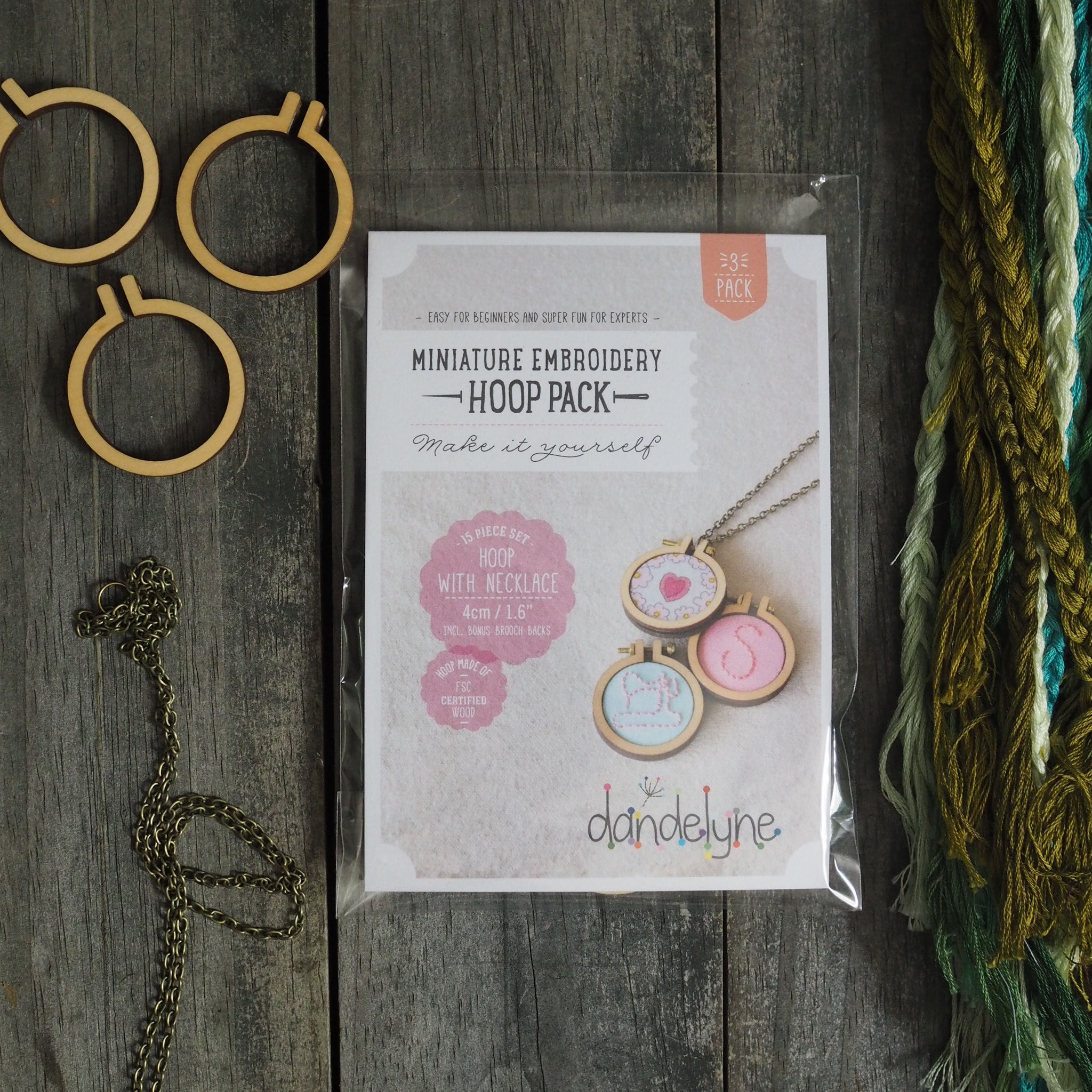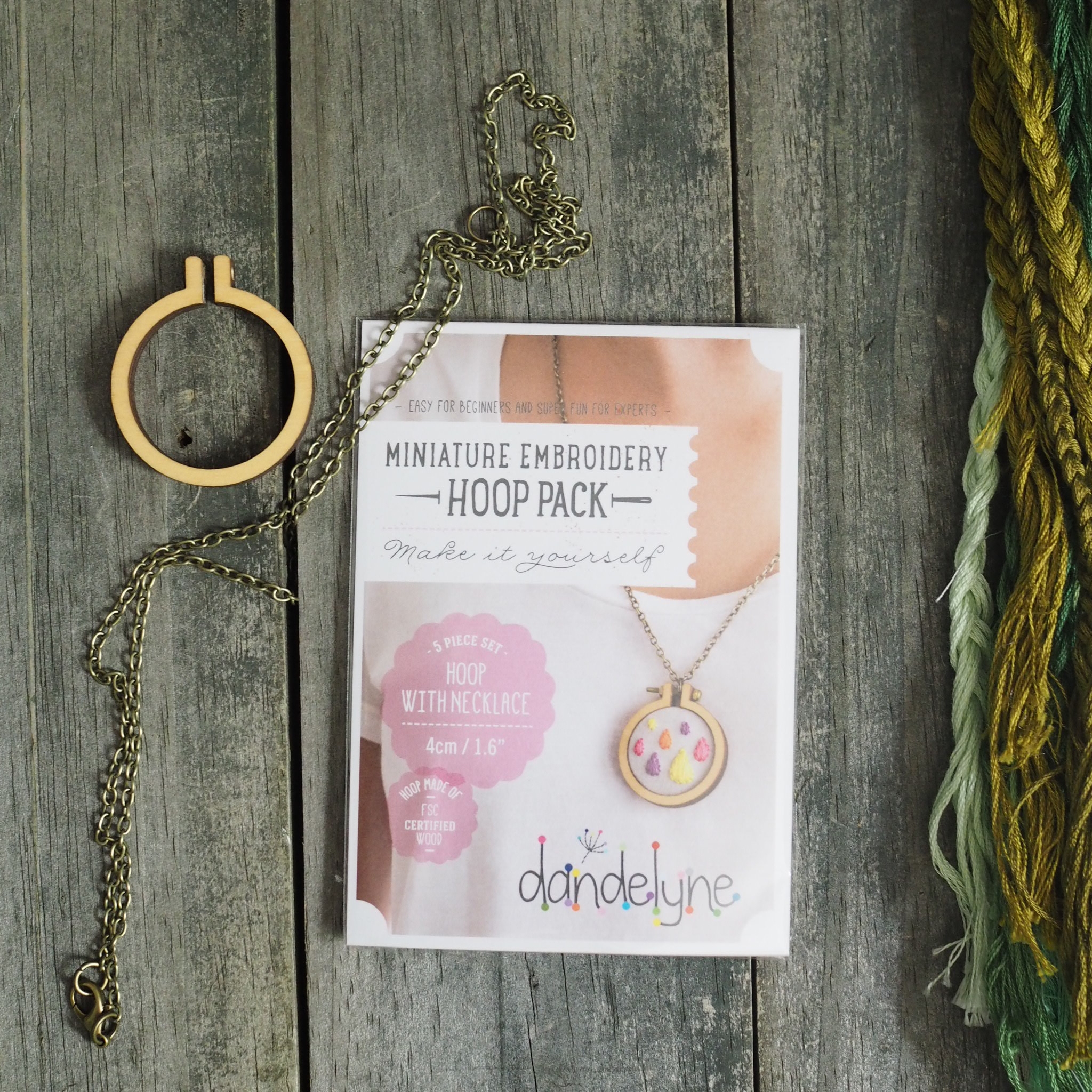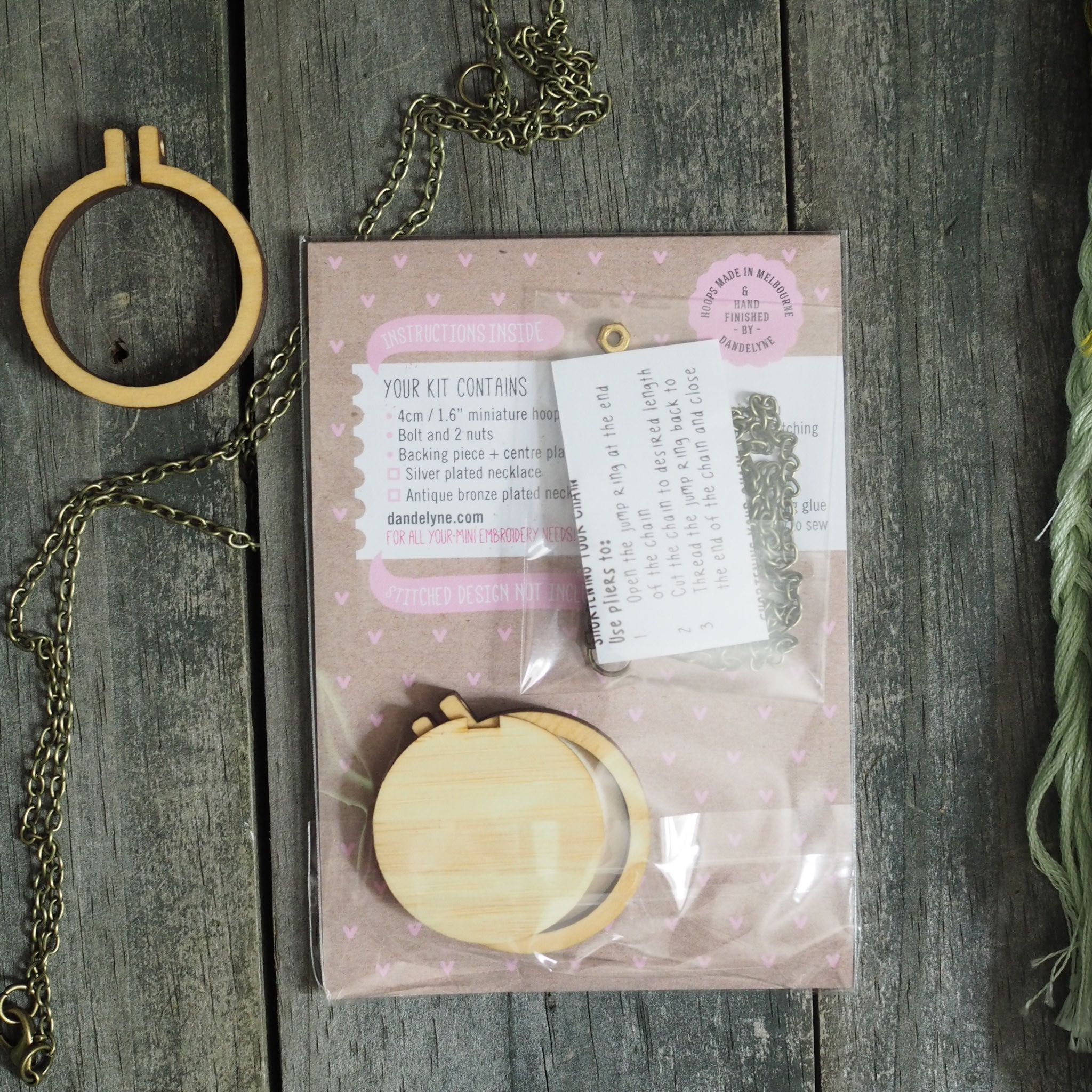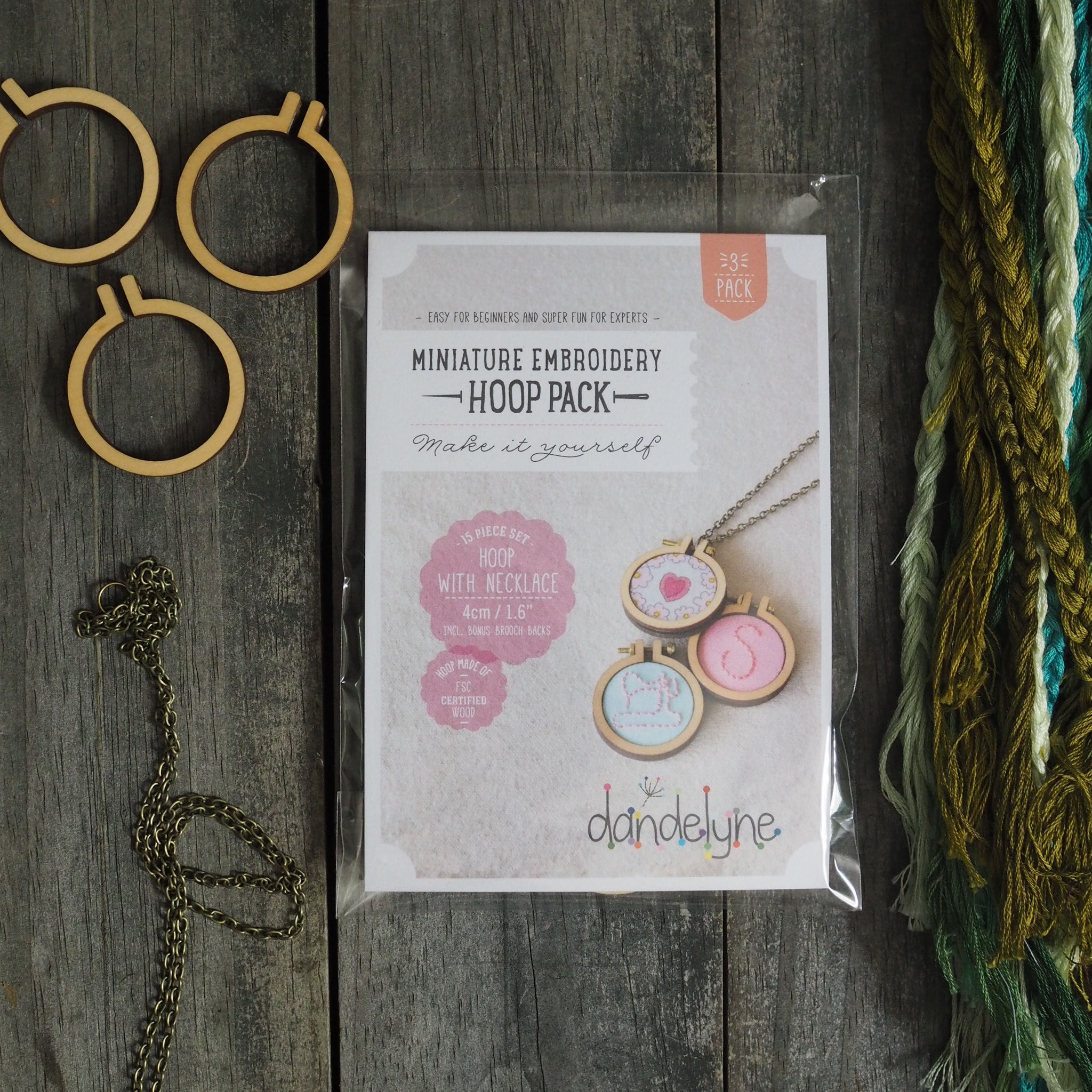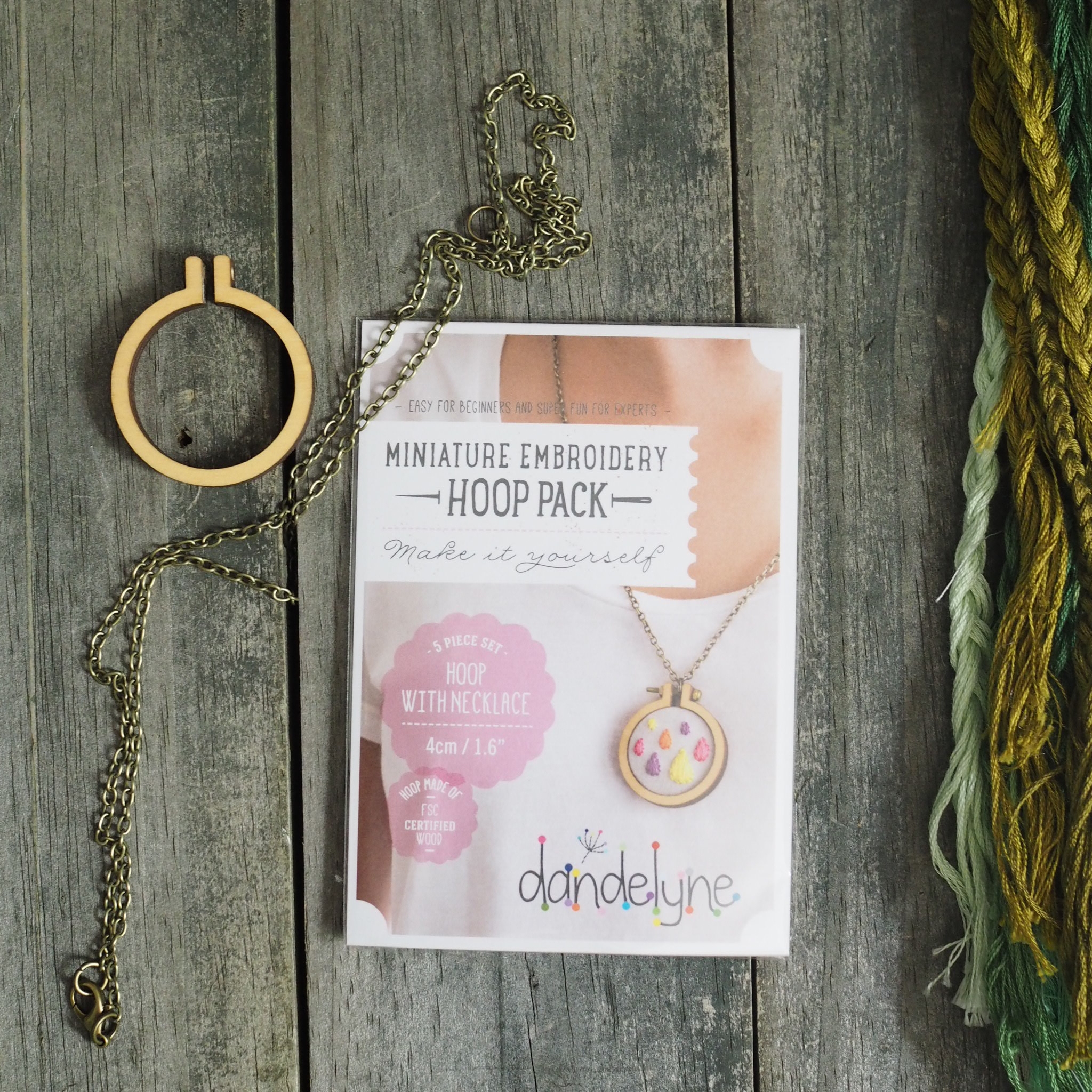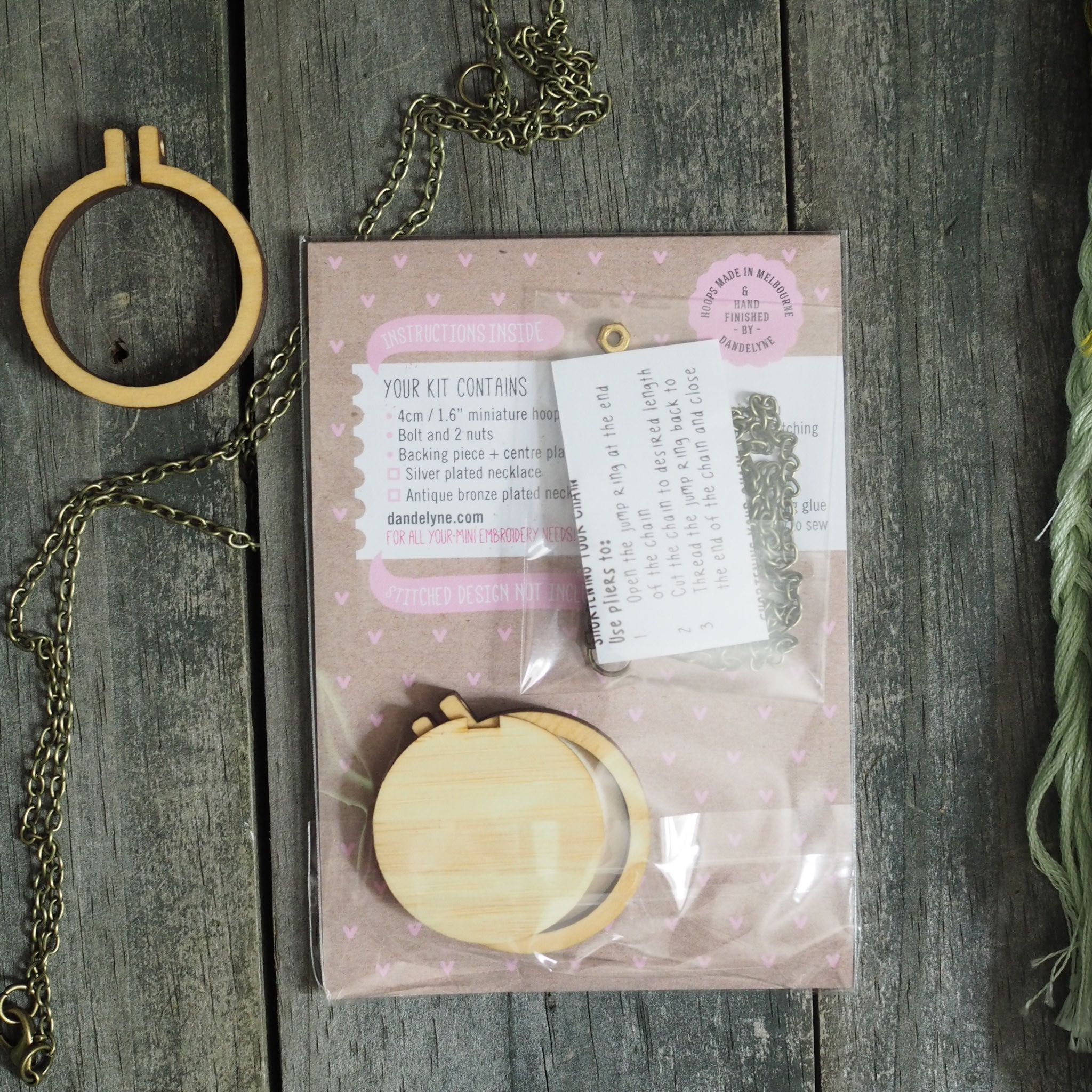 Dandelyne Mini Embroidery Hoops
These miniature embroidery hoops from Dandelyne are adorable AND wearable!
Each hoop comes with a 27.5"/70cm chain and the 3-packs add a bonus pin-back to your your hoop art into a brooch.
Available in three sizes (see second image for comparison):
1.6"/4 cm Round

1.75"/4.5 cm Wide Horizontal Oval

1.75"/4.5cm Tall Vertical Oval
These quality Australian-made hoops include the following features:
The 3mm deep center means you can sit your design inset or flush.
Hoops are varnished on one side for a warm honey look or you can use the reversed raw side.

Professional precision laser cutting for the BEST finish.

Hoops are made of FSC certified wood and hand finished by Dandelyne™.